A new era
of communicating
with your clients
Now you can receive messages from all different
messenger apps in one window and answer
your clients faster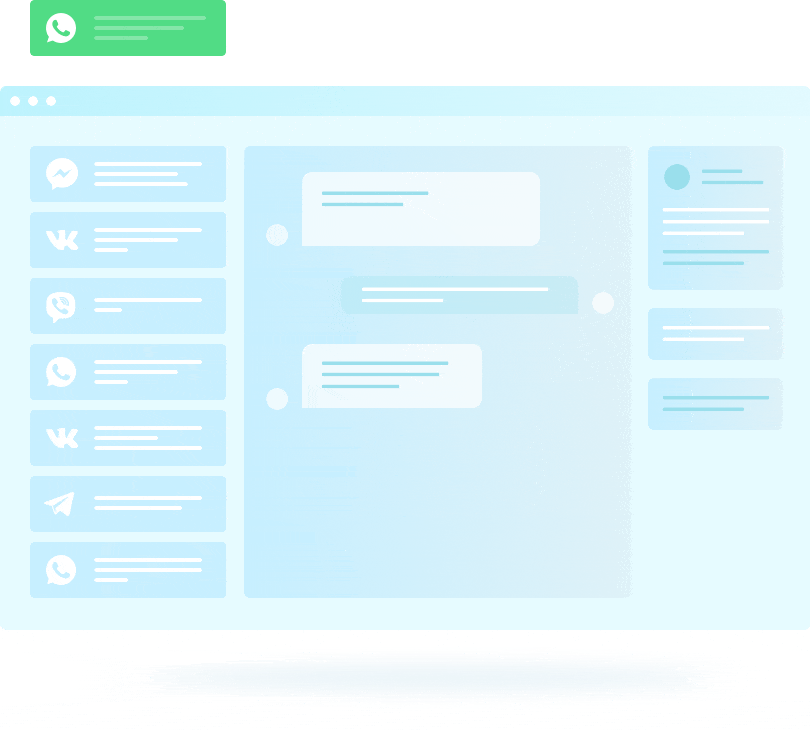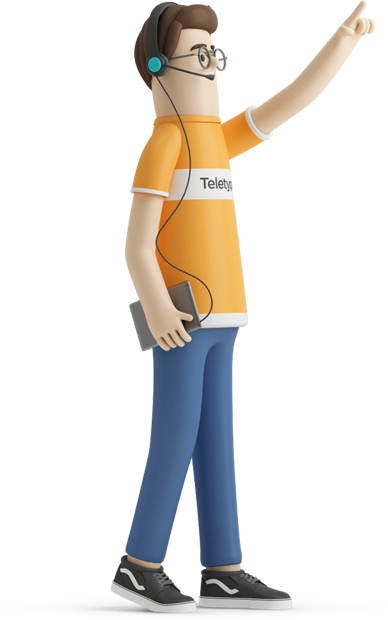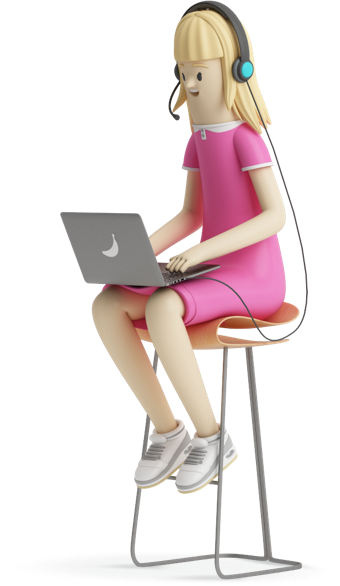 Get Started For Free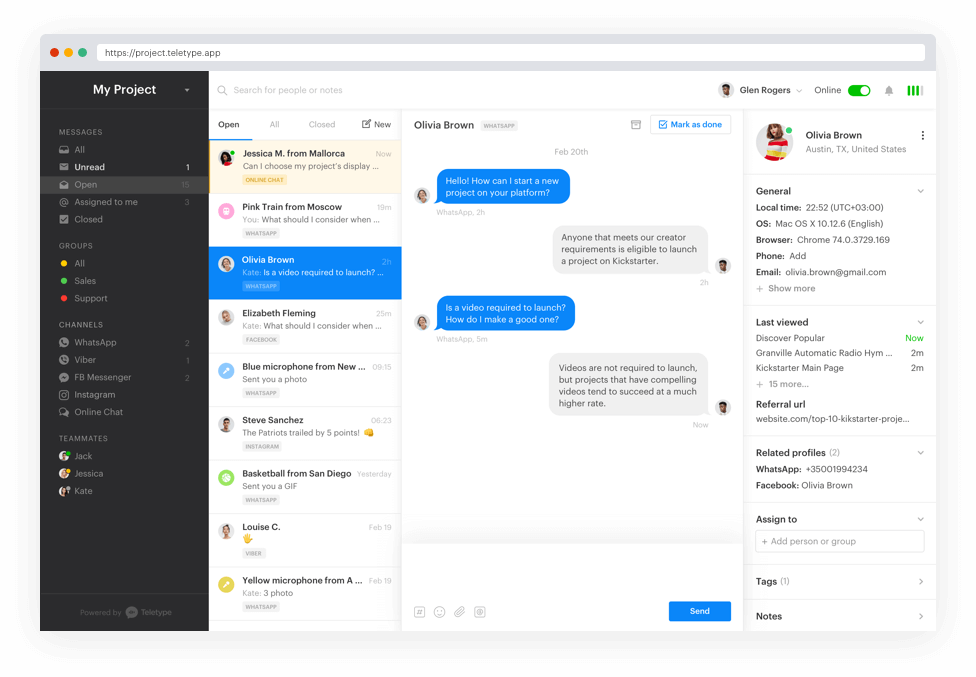 All messenger apps
in one window
Now you can receive messages from all different messenger apps in one window and answer each client faster. You won't miss a single message, and you can answer each message instantly.
More about the message panel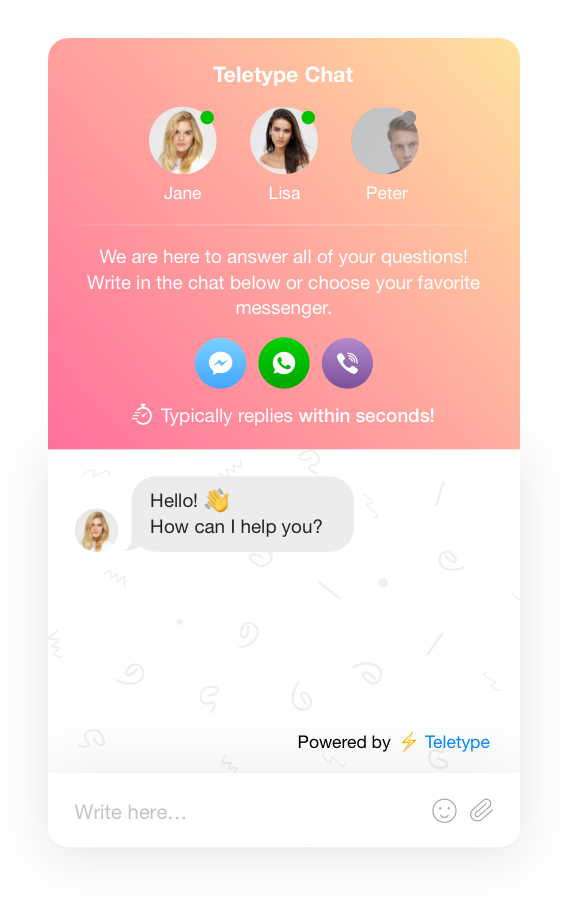 Online chat instead of phone calls
According to Google data, 65% of all clients prefer writing than calling customer service. Communicate with your visitors through an online chat, solve their problems, and increase your sales.
More about the online chat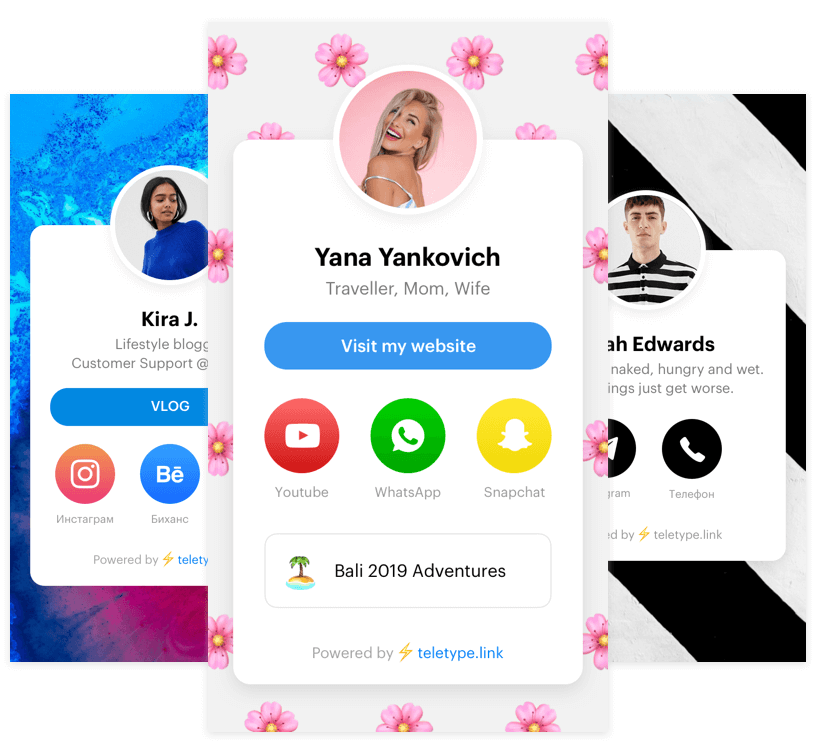 Make your own micro landing page in 1 minute
Consolidate all your contact info together on one landing page and share a link to it. Help your clients contact you faster.
Create your micro landing page for free